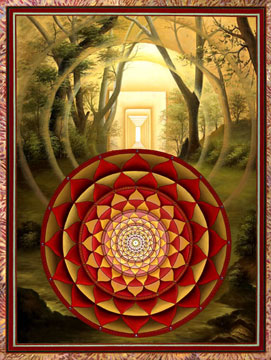 MUSICAL  RAPTURE
A Healing Gift for Humanity
On May 19, 2013, we will experience a powerful influx of Divine Love, a literal Baptism by Sacred Fire, as millions of people around the world turn their attention to the celebration of Pentecost which was the Baptism of the Holy Spirit that took place for the Disciples 50 days after Jesus' Resurrection. This will be the first celebration of Pentecost and the first Baptism by Sacred Fire from our Mother God, the Holy Spirit, since the Birth of the New Earth which took place on December 22, 2012.
The Company of Heaven said this Baptism by Sacred Fire will greatly enhance the sacred gift of music that was given to Humanity on Pentecost in 2011. Many people are aware of this FREE gift of music titled MUSICAL RAPTURE, but there are thousands of new people on our e-mail list that I know would love to have this Healing Gift for Humanity.
Precious Hearts, I AM going to share with you the background about this sacred and wondrous musical gift. The Divine Intent of this gift is to assist each of us through the physical challenges we are experiencing as we move through this auspicious time. Please read these words with an open heart and an open mind. We have been longing for the time when Heaven and Earth would come together to assist us in our endeavors to transform ourselves and this planet. This is that moment.

2011 began with an incredible influx of Light. On December 21, 2010, we experienced the Solstice and a very powerful Full Moon Lunar Eclipse. The synchronicity of these two events occurring at the same time had happened only one other time in the past 2,000 years.  

That Lunar Eclipse took place within two degrees of the Galactic Center which opened a mighty portal of Light from the Core of Creation into the Center of the Earth. The Light of God that poured through that portal initiated incomparable pivotal changes for all Life evolving on this planet.

Once the portal was opened, the Light of God built in momentum until the New Moon Solar Eclipse which took place on January 4, 2011. During that monumental influx of Light, Lightworkers around the world joined hearts with the Company of Heaven and cocreated a NEW Planetary CAUSE of Divine Love. The powerful Light that bathed the planet during that two week period catapulted every atomic and subatomic particle and wave of Life on Earth further up the Spiral of Evolution. This paved the way for a God Victorious 2011 which is a year that the Beings of Light heralded as the final preparation before 2012.

On Christmas Day, in the midst of that incredibly powerful influx of Light, our beloved son Joao got sick. On December 29, 2010, he passed away from complications with pneumonia. Joao was 42 years old. He left behind his wife and three beautiful sons. Since his transition, Joao has shared with his father and me that his time on Earth was complete. He said that he was able to move directly into the Light and that he is now working with Archangel Michael and the Legions of Healing. He said that he will be able to "Gift" Humanity in our service to the Light in ways that he could not accomplish from the physical plane.

When Frederic Delarue, a wonderful French musician, received my e-mail announcing our son's transition into the Light, he said he felt very connected to Joao's soul. Frederic said that he knew Joao was trying to connect with him and that he needed to be at Joao's Celebration of Life ceremony which took place on January 8, 2011, in Tucson, Arizona.

Once Frederic made the heart commitment to attend the service in Tucson, Joao began communicating with him. Joao asked Frederic if he would accept the responsibility of receiving a musical transmission that would be a legacy for his family.

Frederic agreed to Joao's request without knowing any of the specifics about the music. After Frederic returned from Joao's Celebration of Life ceremony, Joao began to reveal to Frederic just what this music would be, a Healing Gift for Humanity.

When Frederic Delarue was 12 years old he had a near death experience after which he realized he was given an amazing gift of music. When Frederic was 13 years old the Angelic Music of the Spheres began flowing through his hands as he played people's soul songs. He just quieted himself, moved his own consciousness aside, and the music of the person's soul flowed through his hands.

For the next few months after Joao's transition, Frederic said that Joao would come to him and tell him some things about the music and how it was to be distributed. Then, just before Easter, Frederic awoke with a powerful heart prompting to go to France immediately, so he made arrangements and flew to France. During the month of May while he was in France, he went to Rennes-le-Chateau on several occasions. Rennes-le-Chateau is a sacred focus of Mary Magdalene, who is at this time working with Mother Mary and all of the Feminine Aspects of our Father-Mother God to bring to the consciousness of the world the return of the Divine Feminine, our Mother God, or as we have often referred to this Aspect of Deity, the Holy Spirit. Frederic said that when he sat in the church and contemplated the Presence of Mary Magdalene, he had a miraculous experience that transformed his life. He returned home a different person. He knew that his experience with Mary Magdalene was a necessary factor in preparing him to receive Joao's gift of healing music for Humanity.

During the month of May, while this initiation was occurring for Frederic in France, Mother Mary was assisting every one of us in a miraculous way. Over 40 years ago Mother Mary told us that prior to Humanity's embodiment this time she had made a covenant with every man, woman, and child on Earth. She said that in the not too distant future, when Humanity was open and receptive to the influx of Divine Love from our Mother God, the Holy Spirit, she would draw us into her Temple of the Immaculate Heart and assist our I AM Presence to expand the Threefold Flame in our heart to its original size. She said that this would greatly enhance our ability to receive and assimilate the frequencies of Divine Love from our Mother God and the 5th-Dimensional Realms of God's Infinite Perfection.

The Threefold Flame in our heart originally enveloped our physical, etheric, mental, and emotional bodies. It was the perfect balance of our Father God's Blue Flame of Power, our Mother God's Pink Flame of Divine Love, and the Son and Daughter of God's Yellow-gold Flame of Wisdom. It was the true reflection of the Holy Trinity. When we fell from Grace we closed our hearts so we would not feel so much pain. This blocked the portal through which our Mother God's Love entered the world. This caused our Threefold Flame to become imbalanced which caused us to lose the awareness of our Mother God. Our Threefold Flame eventually shrunk to what we now refer to as the "spark of Divinity" in our hearts. Well, once we cocreated a NEW Planetary CAUSE of Divine Love everything changed!

During the Mystical Month of May in 2011, our I AM Presence escorted us into Beloved Mother Mary's Temple of the Immaculate Heart in the Inner Planes as we each slept at night. Within her focus of Light, Mother Mary helped our I AM Presence to expand the Threefold Flame in our heart to its original intensity. This is the fulfillment of the covenant Mother Mary made with each one of us prior to this embodiment.

On June 10, 2011, Frederic sent me an e-mail and said that he wanted to talk to me about Joao's music. I did not know anything about Frederic's trip to France and he did not know anything about the gift that Mother Mary was giving to Humanity during the month of May. We talked about those things and he said that since he returned from France, Joao would not leave him alone about the music. He said Joao seemed to feel that there was now an urgency to make this music available to the world. Frederic asked me to ask Joao about the music to be sure that the message he was receiving was correct.

That night I asked Joao about the music and Frederic's information. Joao said that all was in readiness, and that it was time for this music to be made available to the world. He said for me to let Frederic know that Sunday, June 12, 2011, was Pentecost and that there would be a greatly amplified influx of our Mother God's Divine Love on that day. Joao gave me a quote to include with the music that he would play through Frederic's hands. This is the title of the music followed by Joao's quote:

MUSICAL  RAPTURE
A Healing Gift for Humanity

Celestial Music from Joao Cota-Robles
through Frederic Delarue

"The frequency of this Celestial Music communicates with the Divine Intelligence of the body at a cellular level raising the consciousness of each cell. As the music soothes and comforts the cells, the body's natural ability to heal itself is enhanced.

"This sacred music is compatible and works in harmony with every healing modality or medical treatment a person may choose to experience. The music resonates with an additional blessing for everyone who is dealing with any form of cancer.

"This music is a gift from On High and it is never to be bought or sold. Please share this information with everyone you feel would benefit from this sacred gift of Celestial Music."    Joao Cota-Robles

The next morning Frederic e-mailed me and said, "This is the day." It was Pentecost.
Right after I received the e-mail from Frederic, Joao's Dad called me into the kitchen to see a magnificent White Dove that had flown into our garden. We have lived in our home for 45 years and we have never seen a White Dove in our garden.

Frederic prepared his equipment and turned everything on so that he would be ready. When the time was right, Mary Magdalene expanded her luminous Presence and held Frederic and Joao in the embrace of her radiant Light as Joao played his healing music through Frederic.

Joao said this music was encoded with frequencies of healing that Humanity had not been able to reach. This was made possible because of the expansion of Humanity's Threefold Flame, the return of our Mother God, and the monumental influx of Her Transfiguring Divine Love.  
This Pentecost, May 19, 2013

, this sacred music will be infused with even higher frequencies of Healing and Transfiguring Divine Love which are associated with the 5th-Dimensional New Earth that we are all now abiding upon.

The complete CD of "Musical Rapture" is 62 minutes long. You may download this sacred music for FREE from my website. Just click on the box that says FREE MP3 "Musical Rapture" Download

www.eraofpeace.org





The FREE mp3 download is also available on Frederic Delarue's website:

www.FredericDelarue.com



To protect the integrity of this Celestial Music, it has been copyrighted in Frederic Delarue's name and all rights are reserved. The music is never to be bought or sold.

We have also produced a 15-minute YouTube video of the music, so you can see what a sample of it sounds like and you can let the members of your family and friends who you feel may be interested in this Healing Gift for Humanity know about the music.



http://www.youtube.com/watch?v=VtMUuP2tfyU



If this link does not work, please copy it and paste it into your browser.

Frederic Delarue and I are delighted that Joao's music "Musical Rapture…A Healing Gift for Humanity" has touched so many hearts and blessed so many people. Your enthusiasm is wonderful!
We have had many people ask if they can use the music as background for their meditations, webinars, voice-overs, and other recordings. I am sorry, but we have to deny those requests, so that the Divine Intent of this sacred gift of music will be protected.
You are welcome to make CDs of the music and share them for free with everyone you know. You can print out the images for the cover of the CD and the CD label on the download zip file, and create CDs for your personal use and to give to your friends and loved ones without cost.
You can also listen to the music in your groups and during your healing sessions and meditations. Be creative in the use of this wonderful gift of music, but please do not speak or record anything over the music.
Patricia Cota-Robles
This article is copyrighted, but you have my permission to share it through any medium as long as it is offered for FREE, it is not altered, and the proper credit line is included. Thank You.

©2013 Patricia Diane Cota-Robles