On Saturday, February 26th, Americans in all 50 states rallied to show solidarity with the people of Wisconsin, and to save the American Dream. It was a beautiful, powerful sight.
1. Calls of solidarity rang out Saturday…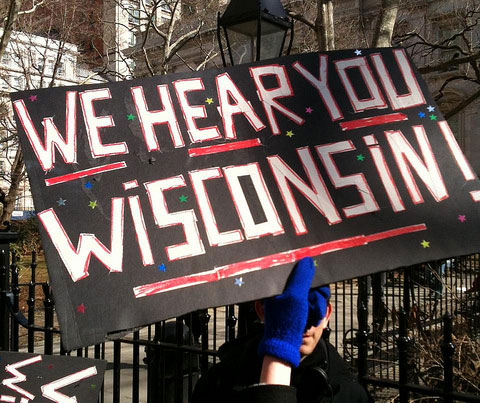 2. From Boston Harbor to Green Bay.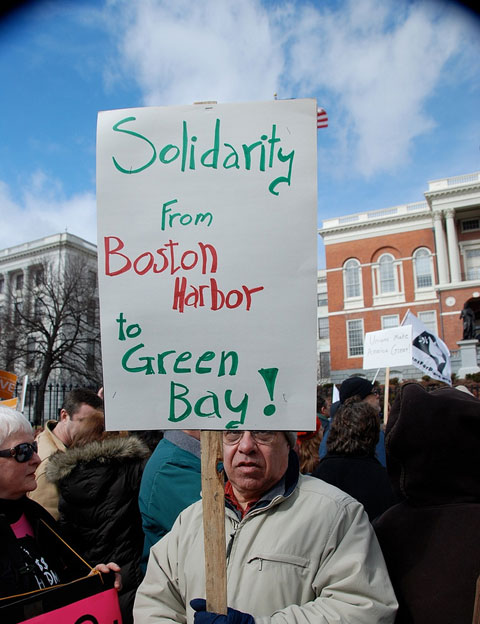 3. From Juneau, Alaska…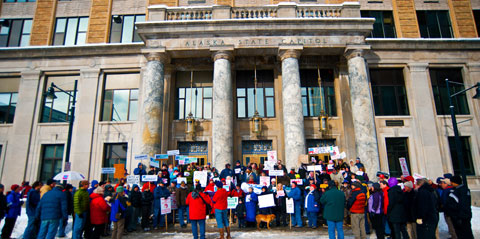 4. To Miami, Florida.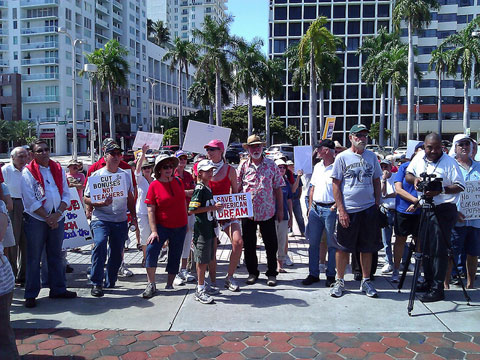 5. From San Francisco…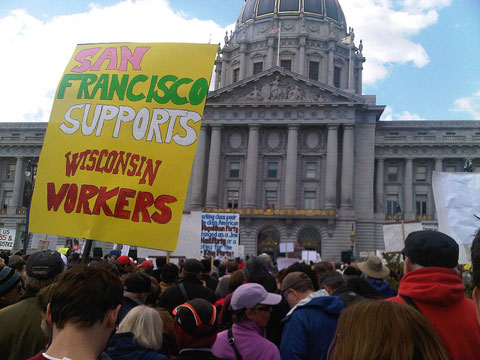 6. To St. Paul, MN…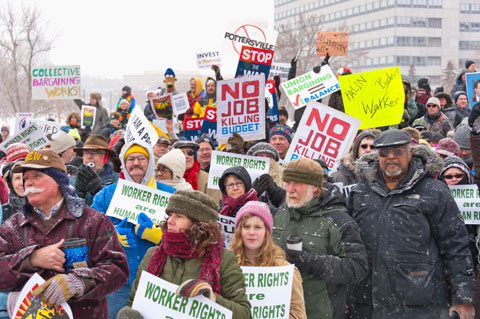 Photo by Steve Murphy
7. To Michigan.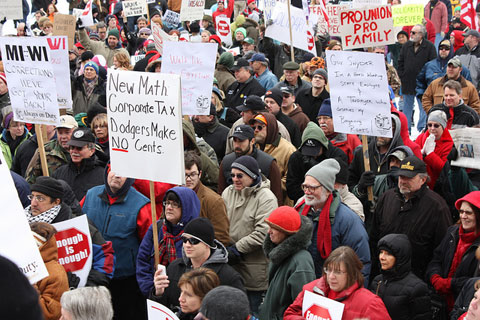 Photo by Flickr user PeaceEdCenter
8. From Los Angeles…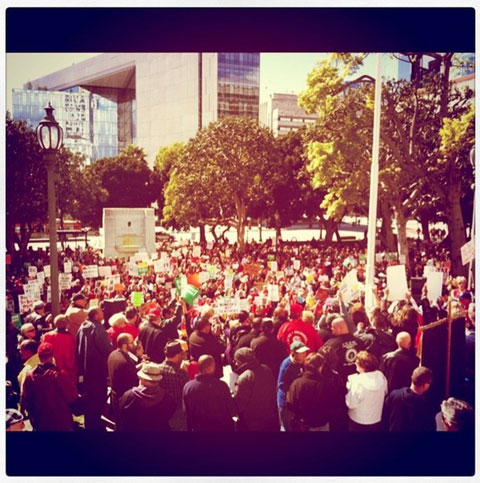 9. To "Wisconsylvania."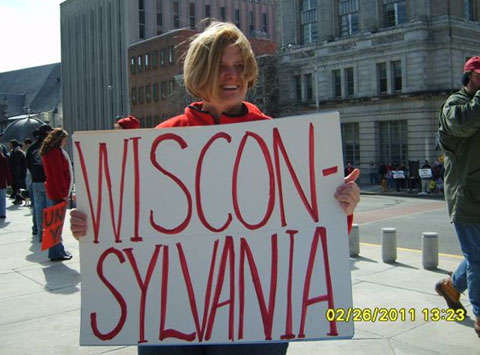 10. From Raleigh, NC…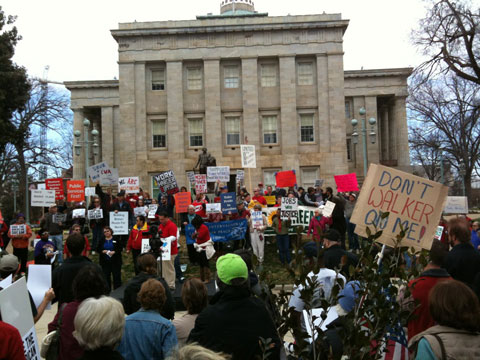 Photo by Sarah Arneson
11. To West Virginia…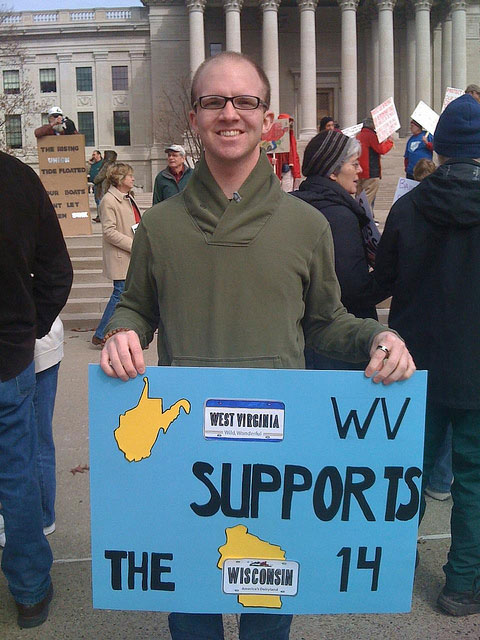 12. To Maine.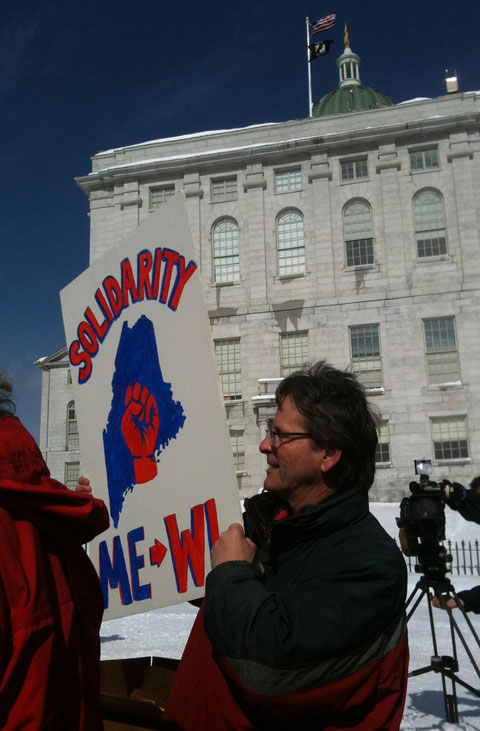 13. From coast to coast…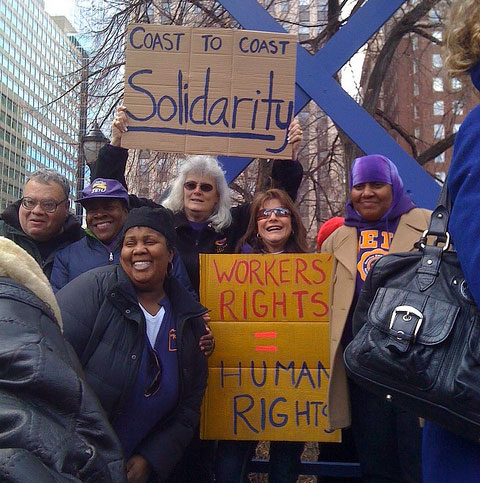 14. From all parts of the political spectrum…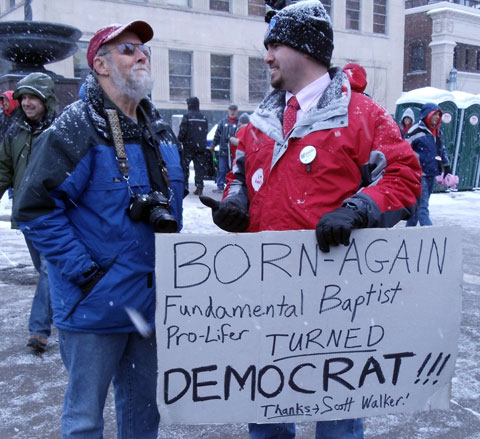 15.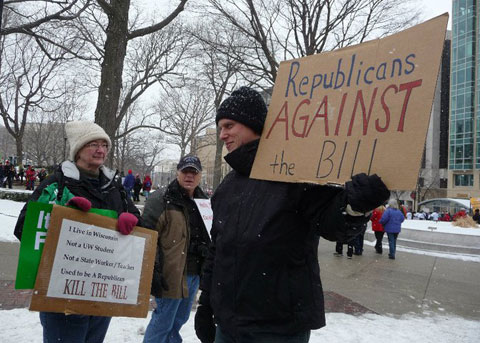 16.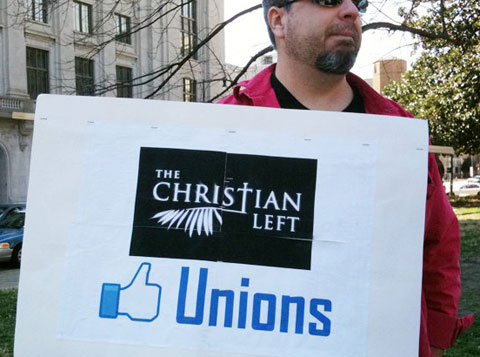 Photo by Sarah Arneson
17. They sent love to the 14 courageous Wisconsin Democratic senators…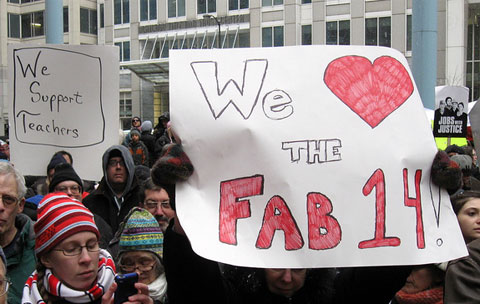 18. And strength to all workers in Wisconsin…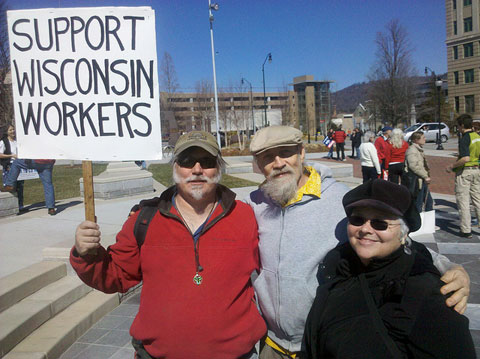 19.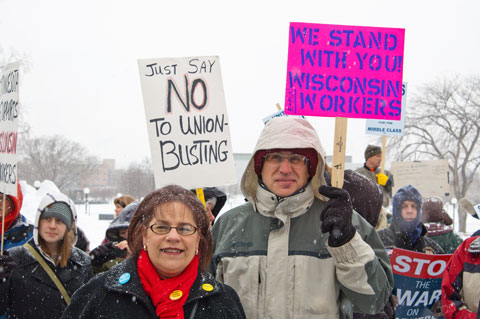 Photo by Steve Murphy
20.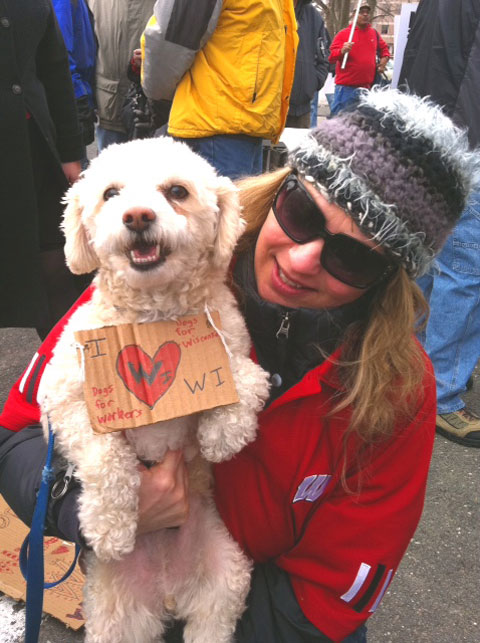 21. It was the biggest rallying cry for unions in America in a very, very long time.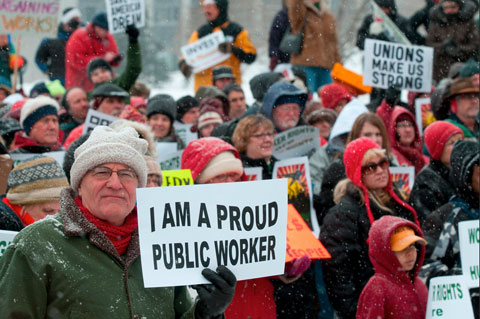 Photo by Brandon Wu
22.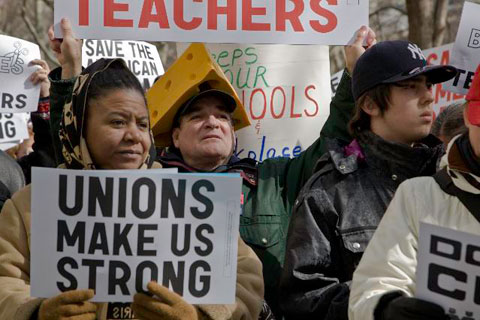 23.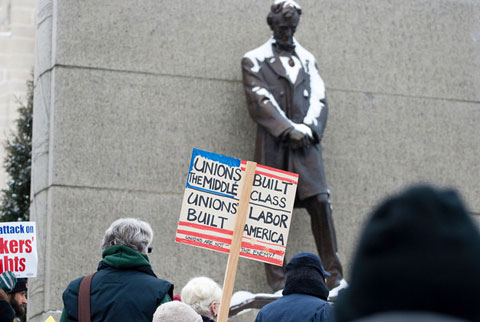 Photo by Mitch Paine
24.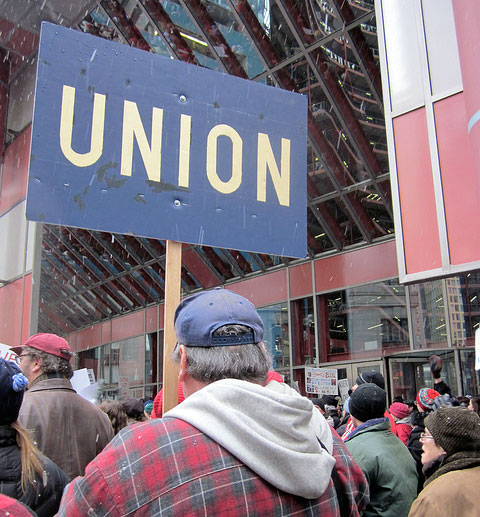 25.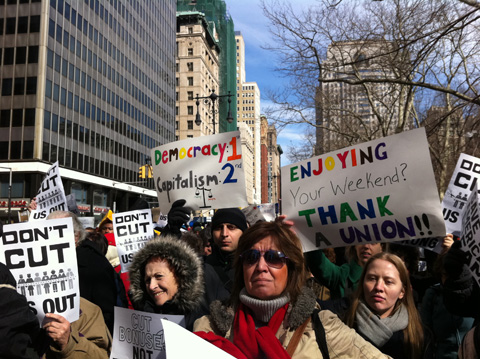 26. The crowds decried attacks on unions and union workers…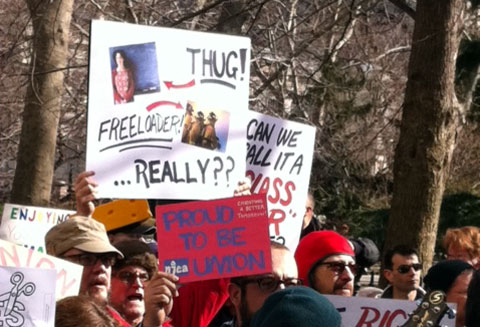 27.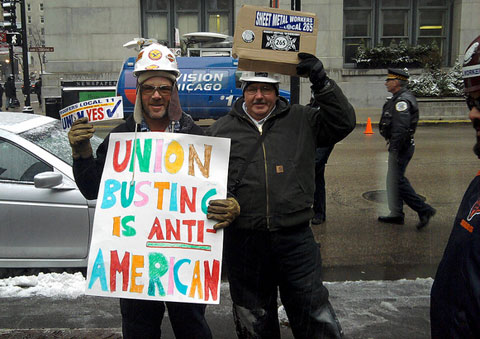 28.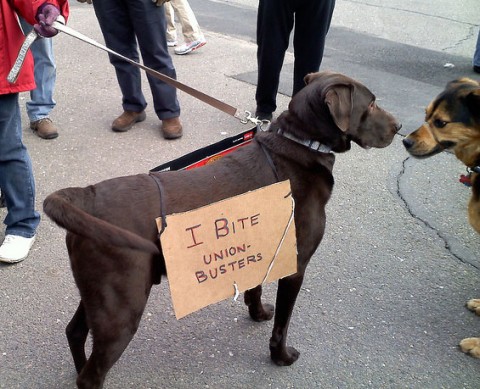 29.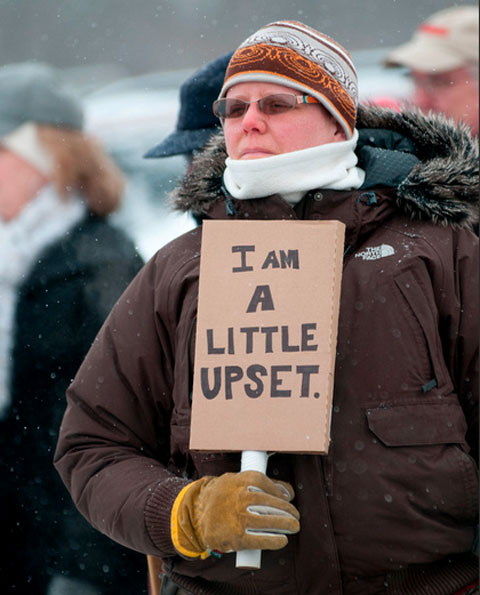 Photo by Brandon Wu
30. And took Wisconsin Gov. Scott Walker to task…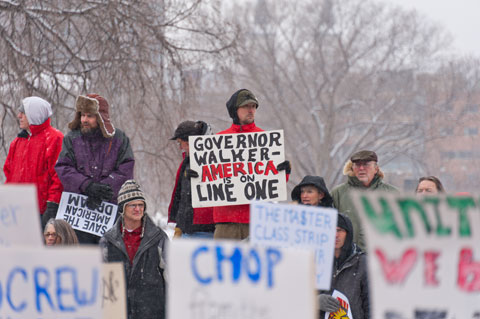 Photo by Steve Murphy
31.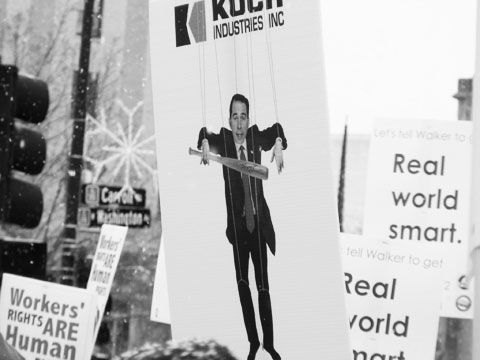 32.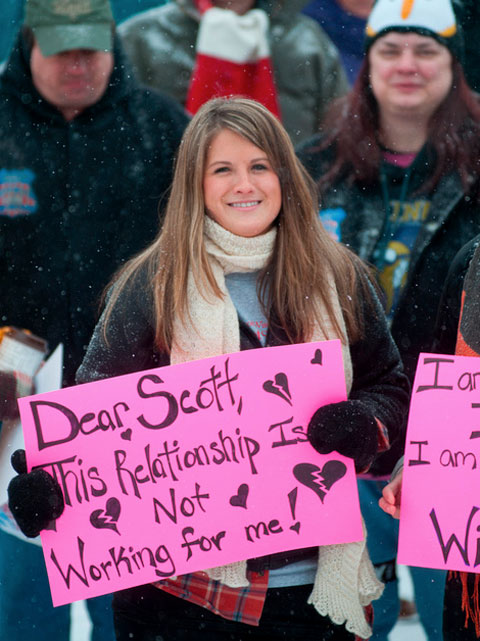 Photo by Brandon Wu
33. For his attacks on education…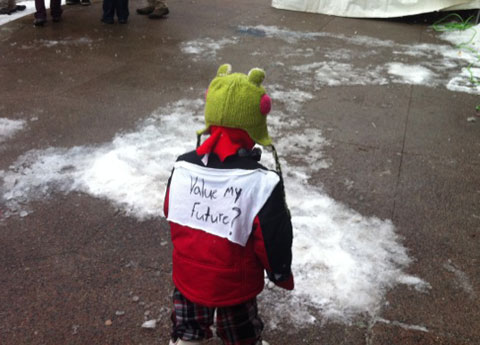 34.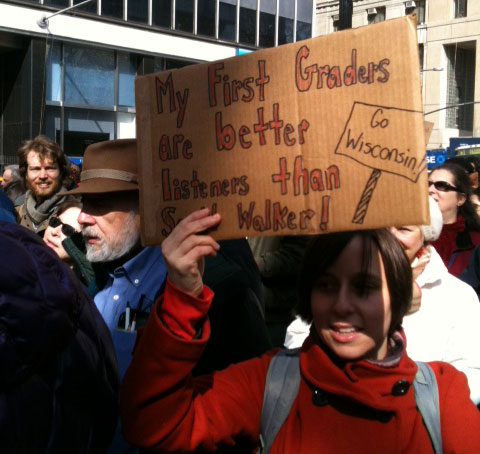 35. And the middle class…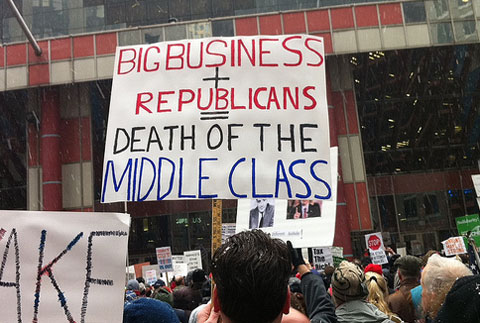 36.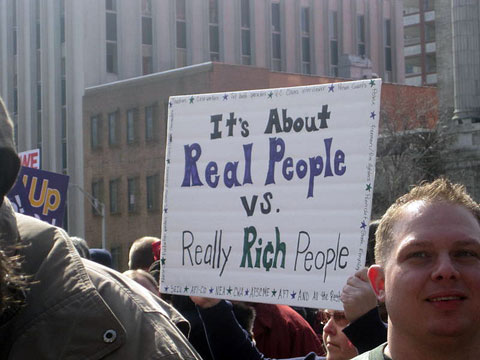 37.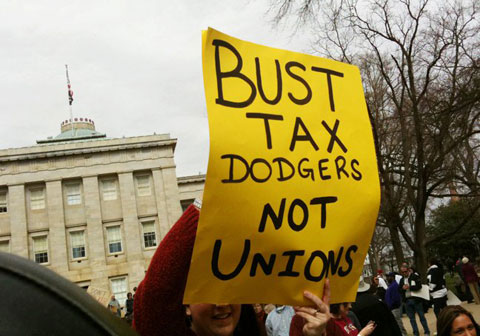 Photo by Sarah Arneson
38. And most of all, for the GOP's attacks on the American Dream.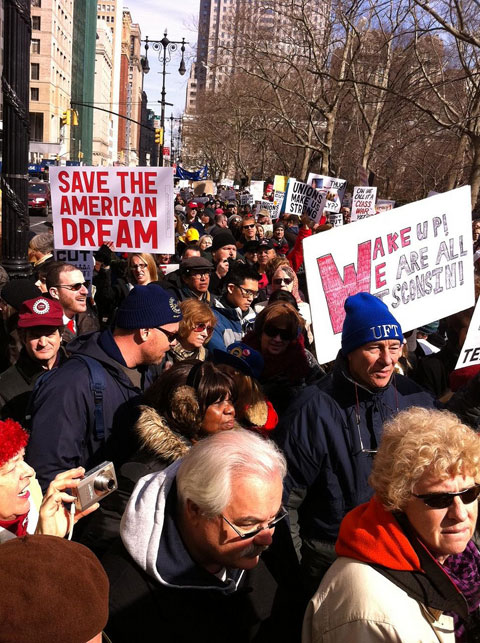 39.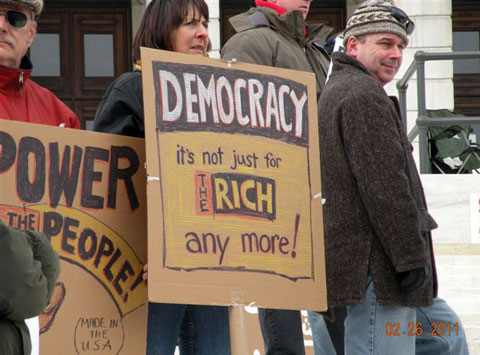 40. We were joined by inspirational leaders like Rep. Keith Ellison of Minnesota…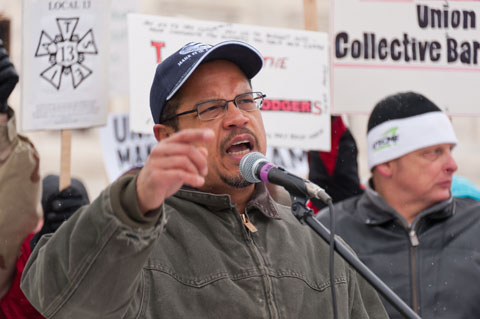 Photo by Steve Murphy
41. Green jobs visionary Van Jones…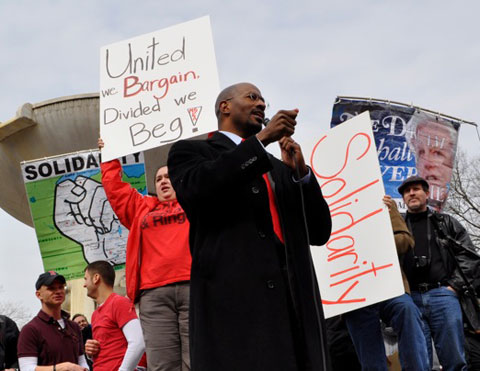 42. West Wing star (and Madison native) Bradley Whitford…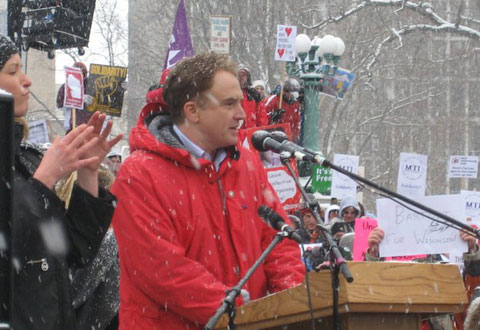 43. Sen. Dick Durbin of Illinois…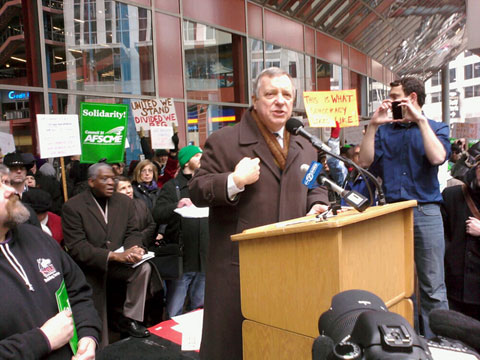 44. Rep. Anthony Weiner of New York…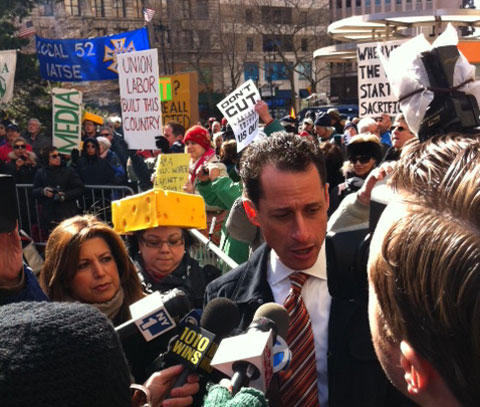 45. And our own Justin Ruben.
46. And none of this would have been possible without the spark that was lit two weeks ago in Madison, Wisconsin. On Saturday, somewhere around 100,000 people (!) braved the snow to protest for the 12th day.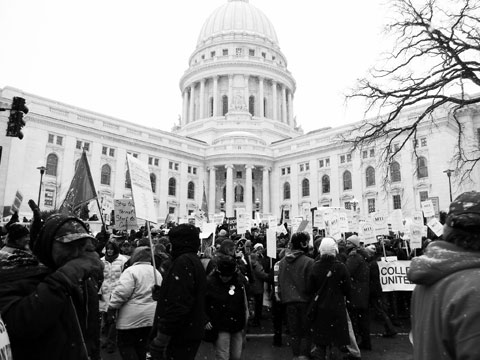 47.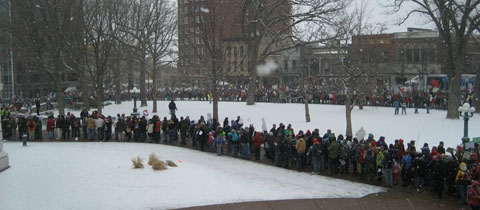 48.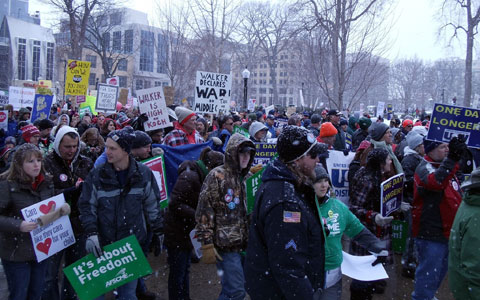 49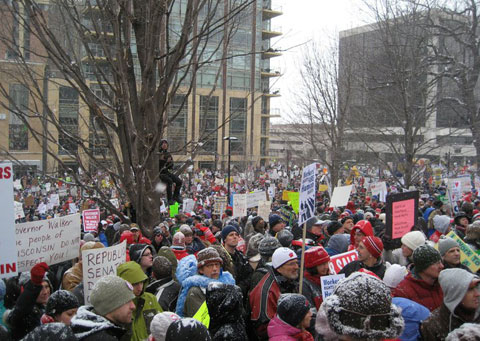 50. We are all Wisconsin. And we're all fighting to save the American Dream.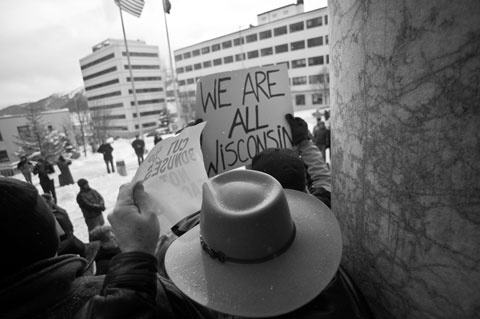 Solidarity. Forward. Onward.
Thank you to all of the amazing photographers who took these shots. If you'd like to be credited, just leave a comment with your name, photo number, and the page to which you'd like us to link.
And of course, these rallies would not have been possible without amazing cooperation across the entire progressive moment. Thank you to everyone who moved heaven and earth to make this happen.