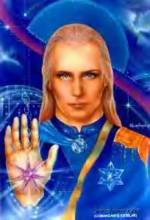 Ashtar On The Road
Hosted by Fran
2nd and 4th Tuesday of the month
8:45 PM - 10:30 PM EST.
CALL TO LISTEN LISTEN LIVE ONLINE

712-770-4160 PIN 980339# freeconferencecallhd.com
SCHEDULE
Opening: Fran outlines the evening's program and informs people of updates made to their website.
Tara and Rama's Report: Tara and Rama provide background information related to current news.
Weekly Guest: A guest will appear and share their knowledge with everyone.
Music: The program ends with a song , and we are invited to sing along.
Visit Ashtar on the Road for new posts and number updates!