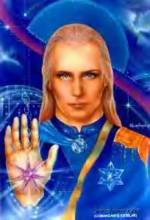 2nd and 4th Tuesday of the month at 08:45 PM - 10:30 PM EST.
Hosted Susan Leland and Fran


Listen live on land-line

1-605-562-3140 Pin Code: 980339#
Listen live online

1-605-562-3140 Pin Code: 980339# freeconferencecallhd.com
_______________________________________________________________________
Schedule
Opening: Susan outlines the evening's program; Fran updates the new additions made to their website.
Tara and Rama's Report: Tara and Rama provide background information related to current news.
Lord Ashtar: Susan channels Lord Ashtar who addresses the current situation on the planet.
Weekly Guest: Susan channels an Ascended Master/Lady Master who provides inspiration and/or more information that is valuable for us to know.
Mother Sekhmet: Susan channels Mother Sekhmet who guides us in a meditation.
Music: The program ends with a song , and we are invited to sing along.
Visit Ashtar on the Road for new posts and new number updates!
_______________________________________________________________________