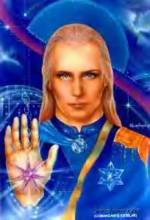 Ashtar On The Road
Hosted by Susan Leland and Fran
2nd and 4th Tuesday of the month
8:45 PM - 10:30 PM EST.
CALL TO LISTEN LISTEN LIVE ONLINE

712-770-4160 PIN 980339# freeconferencecallhd.com
SCHEDULE
Opening: Susan outlines the evening's program; Fran updates the new additions made to their website.
Tara and Rama's Report: Tara and Rama provide background information related to current news.
Lord Ashtar: Susan channels Lord Ashtar who addresses the current situation on the planet.
Weekly Guest: Susan channels an Ascended Master/Lady Master who provides inspiration and/or more information that is valuable for us to know.
Mother Sekhmet: Susan channels Mother Sekhmet who guides us in a meditation.
Music: The program ends with a song , and we are invited to sing along.
Visit Ashtar on the Road for new posts and number updates!